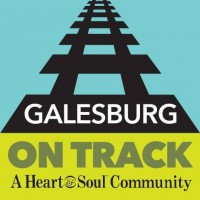 The Galesburg Community Foundation partnered with the Heart & Soul Project mainly due to the community-based strategy that's organized by and run by residents.
Part of that roadmap for the future for Galesburg were focus groups were members of the community could provide their values and input.
Deb Moreno with the project says right now they are identifying actionable items to be presented to decision makers in Galesburg.
Items of value will be prioritized by the community and then according to Moreno, those items will be integrated into the community through already-standing resources such as City Council, Health Department, and School Board leaders.
With creative strategic action plans for the community – Galesburg on Track and the Heart and Soul Project will work with entrepreneurs and community members to make those action items a reality.
More info on the project can be found at Galesburg heart and soul dot COM.