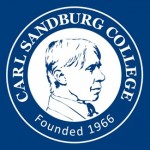 UPDATE: 10:00 a.m.
The Sandburg Public Safety and the Galesburg Police Department investigated the threat and determined during the early morning hours today (Thursday) that is was likely not a credible threat.
The main campus and downtown annex will remained closed throughout the rest of Thursday. Classes will resume tomorrow. Only Public Safety personnel are reporting to work today.
In a statement, the college says it "appreciates the efforts of students, faculty and staff who brought the threat to the attention of administrations and Public Safety."
Carl Sandburg College's priority is the safety of its faculty, staff, and visitors on its campuses.
---
ORIGINAL STORY:
Carl Sandburg College says it's investigating a threat to the main campus in Galesburg that has caused it to cancel classes for the day Thursday as a precaution both there and at the downtown Galesburg annex.
College officials say the main campus received the threat Wednesday night. No other details about the threat have been released. Sandburg does say they're working with Galesburg Police to investigate, and that Public Safety personnel are the only ones to report to work Thursday.
The threat was at least the second in the area reported Wednesday, with a lockdown for about an hour at ROWVA schools while an investigation determined the threat of a gun being brought to campus being deemed unfounded.
---
FOLLOWING IS THE FULL STATEMENT FROM CARL SANDBURG COLLEGE:
Carl Sandburg College received a threat Wednesday evening directed toward the Main Campus in Galesburg. As a precaution, all classes scheduled for Thursday, Nov. 9 at the Main Campus and the Annex in downtown Galesburg have been canceled, and both campuses are closed until further notice.
Sandburg Public Safety is cooperating with the Galesburg Police Department in investigating the threat. Carl Sandburg College's priority is the safety of its faculty, staff, students, and visitors on its campuses.