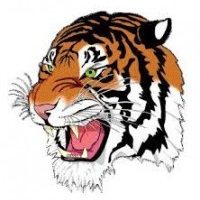 Illinois school districts have been given their report cards for the 2017 year, which is leading administrators to look through the data to find out what they're doing right, and what needs improvement. 
Data ranges from enrollment demographics, to revenue and expenditures, education level of teachers, and even test scores.
The ROWVA school district has seen some improvements made to state test scores – which were already higher than the state average.
The Partnership for Assessment of Readiness for College and Careers test – which ROWVA already surpassed the state average on – saw District 208 scores improve by 4.4 percentage, whereas the state only saw an average improvement of .7 over last year.
Superintendent Joe Sornberger says that even though test scores are good, there is always room for improvement – saying "Test score data will get better as we continue to develop curriculum and educate students."
Another area that Sornberger said was a win for District 208 was the smaller class sizes, and teacher retention and attendance rate – which all three were better than the state average.
He said that "The smaller class sizes help students and teachers to work together easily," adding that "Teachers from year to year do not change and this allows the district continuity in the classroom."
ROWVA also surpassed the state average in graduation rate.