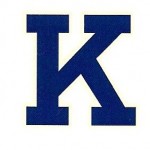 The 2017 Illinois School Report Cards recently released for the State of Illinois has most area superintendents seeing room for improvement. 
Knoxville District 202 Superintendent Steve Wilder says, depending on what standardized test you're looking at, Knoxville is up 4 1/2 – 5 points.
Much like District 205 Superintendent John Asplund, Wilder says it's difficult to grade a school district on a test in it's third year that's changed each year.
"What you really want to do is track students over a longer period of time. How they performed in third grade, fourth grade, fifth grade. In 202 we've got a smaller sample size. So, you see a little bit bigger change from year to year from one class to another." Wilder told WGIL. Then he added, "So one of the things we try to do is actually look year to year and when we're looking at fourth graders – for example – we look at their third grade scores, then their fourth grade scores."
Wilder says that's challenging because students don't always take the same test from year to year.
In some cases, a district has a two to four year gap without data to look at.
Knoxville SAT scores although comparable to the state average – are a little below the state average as far as English language arts and math.
In English language arts, Knoxville shows 21.2 percent of students meeting or exceeding standards – the state average is 39.8.
In mathematics, Knoxville has 25.9 percent meeting or exceeding – with the state average being 36.4.
Superintendent Steve Wilder says they've had a lot of ups and downs with testing at the state level, saying "[At the] High School level we made the transition from PSAE to ACT, now to SAT. At the elementary and junior high level we had the ISAT which was in place for a long time."
He added that, "In the last couple years of ISAT they changed the cut scores… kind of getting us ready for the PARCC because they anticipated it was going to be more rigorous and scores were going to be down a little bit. So, it's hard to predict where we thought we'd be."
Wilder says it "throws everybody for a loop when you make a change." The change is the PARCC testing.
The district will continue to look at data as it comes out – but it's hard to predict from year to year right now according to Wilder.
District 202 is striving to make standardized testing less worrisome for students, but also hope for a consistent data flow.
Wilder says compared to where the district was last year to this year – there has been improvement, but there's always something to work on.