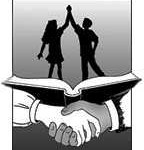 With the release of the annual Illinois Report Card many details of school districts are being released to the public.
Among them is the information regarding standardized test scores for last year.
Galesburg District 205 saw a 2 percentage point increase in the number of students who met or exceeded on the Partnership for Assessment of Readiness for College and Careers exam.
Superintendent John Asplund says he thinks the tests show room for growth.
He particular wants to find out why English Language Arts scores are improving at a faster rate than math scores.
But he also says that it can be difficult to gauge this through state assessments as the test has been changed every year its been given.
So, even though this is the third year the test has been given he still says there's not a consistent data set to compare.
Throughout the grades in District 205, language arts have consistent higher scores than math.
While that holds up across the state, most of Galesburg's averages in math are sharply lower than the Illinois average.
Every grade level that took the PARCC in Galesburg scored higher in ELA than math.
Female students consistently tested higher than males on the ELA portion, and often in math but that had more variation.
One area that Dr. Asplund told WGIL that he was happy with, was the district's attendance rate – which was came in at 94% – saying, "that means our teachers are making meaningful relationships with our students, and our schools are inviting and welcoming places for our students to be."
He did add that he would like to see that number climb to at least 96%.
For a look at the full report for District 205, or the individual schools click here.