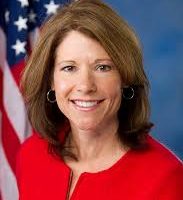 Democratic Congresswoman Cheri Bustos and Republican Congressman Adam Kinzinger sat down Monday in downtown Rockford for a dialogue about civility, their positions, and their day-to-day lives. 
The two were asked questions from the audience made up of local citizens, local Rockford officials, and students.
When asked how behavior is affected by fear, Bustos said: "I think that this last campaign just took everything to new level and not in a good way. It was nastier than anything we've ever seen before. There was so much fear mongering. We're in a bad place right now – I think – in our country. We're in a scary place right now in our country. I hope that better days are ahead and more honorable candidates at all level are ahead."
Audio is courtesy of WREX-TV
The two representatives spoke of how they each work with counter-parts across the aisle.
Bustos stated how the last nine bills she introduced, eight of which she sought a Republican co-sponsor before even introducing it.
The Democrat went on to list Republican members of congress she respects and likes to work with such as Charley Dent – a republican from Pennsylvania.
Both stressed using civility as setting an example – especially when in a disagreement.
The two also urged young people in attendance to exert civility in their communities.