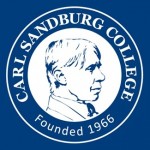 The Carl Sandburg College board of trustees and the Sandburg Education Association announced an extension of their labor agreement through fiscal year 2022. 
The agreement was approved at the board of trustees regular meeting Thursday night.
According to a press release, the agreement allows the college to continue to focus attention on students and their successes.
Sandburg's original three-year rolling collective bargaining agreement with the Sandburg Education Association was approved in July of 1996.
That agreement continued over the last 21 years – through 2019.
The negotiation meetings this fall maintain the rolling contract through the 2022 fiscal year.
The new agreement includes salary and wage increases of 2.75% from fiscal year 2020 through 2022.
The release also states that Sandburg "utilizes intest-based bargaining…which allows for thoughtful and quality discussions to take place between both sides to achieve common goals."