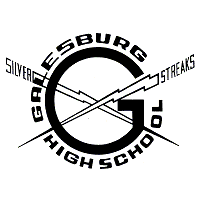 GHS Principal Jeff Houston ran the attendance count for the day like normal on Thursday, and noticed a significant drop in seniors in class.
Houston says just under half of seniors didn't show up for school. He does preface that they aren't totally sure what percentage of those seniors had legitimate excuses for missing.
District Superintendent John Asplund confirms that the vast majority of those students gone had a parent call them in saying they were sick or had an appointment. Having said that Asplund tells WGIL that they don't think its coincidental the absences were so high.
"However, whenever the parents follow the procedures we've put in place to excuse their children, it becomes somewhat problematic for us to be inserting ourselves inbetween the child and the parent saying, 'okay, wait a minute. Was the parent not being truthful to us? Was the child not truthful to the parent?' We don't know."
Asplund is aware of a few parents he talked with that told their students not to skip and that they were not calling in an excuse if they did. Houston says that the students that did show up will be rewarded soon with an open lunch day where they can leave campus to eat.
He talked about emphasizing ways to make students reflect on the consequences of their choices, especially as seniors head to college and the workforce next year.
CLICK HERE for a full interview with Asplund and Houston addressing the controversy.