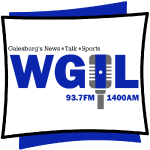 The Illinois Department of Employment Security released numbers for the month of September this week.
Just over 100 jobs left Knox County compared to September of last year. Just over 400 people left the work force, but Knox County sees a drop of a little over 300 unemployed from a year ago.
The unemployment rate in Knox County improved from 5.8% in September 2016 to 4.6% last month. The labor force for Warren County shrank by just under 300 people, while 167 jobs left the county compared to September 2016.
Unemployment rates in Warren County improved from 5% last year, to 3.7% last month – one of the best rates in the area.
In the city of Galesburg, the unemployment rate dropped from 6.3% last September to 4.8% for September 2017. Galesburg only lost 56 jobs – and the labor force shrank by just under 260.