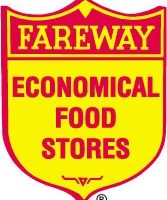 There have been rumors but it was confirmed today that grocery chain Fareway will be coming to the Maple City.
The Monmouth Fareway won't be completed until early 2019 according to company spokeswoman Emily Toribio but when they do it will be located at the northeast corner of North 6th and U.S. 34.
Monmouth Mayor Rod Davies says residents and shoppers will benefit from the new business addition in the recaputre of local sales tax revenue "currently being lost to the east."
President and COO of Fareway, Frederick R. Greiner says project details are still being worked out he appreciates stakeholders efforts in "navigating the public process."
The nearest Fareway location to the Knox-Warren area is in Burlington, Iowa.
Fareway has locations in 118 stores across the Midwest and is based out of Boone, Iowa.