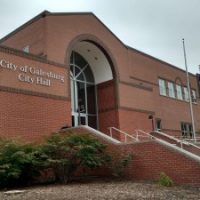 The Knox County Board was poised to move their meetings from the county courthouse to Galesburg City Council Chambers.However, Alderman needed more time to get questions answered and the item was pulled from the last city council agenda.
City Manager Todd Thompson says it will be put to a vote at the Nov. 6 meeting.
Only minimal costs are expected for the board to use the chambers and the Erickson Conference.
If Alderman approve the County Board's first full meeting would likely be at their new facility in November.