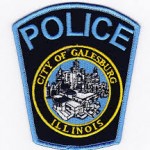 Galesburg Police say in what was an apparent suicide a man died as a result of being struck by a train Monday.The man has been identified as 63-year old Lloyd Earl Allen of Galesburg.
Galesburg Police, Fire and GHAS responded at 11:08 a.m. Monday near Peck Park in the 800 block of Peck Street.
Allen was transported to Galesburg Cottage Hospital where later he was pronounced deceased.