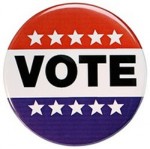 Still five months out from the primary election, rivals for the 17th U.S. Congressional seat Cheri Bustos and Mark Kleine are already raising large amounts of cash for the campaign.
Bustos is outpacing Kleine is third quarter totals which account for dollars brought in from July 1 to September 30.
Total contributions for Democrat Bustos for the quarter were about $429,000 while Republican businessman Kleine raised around $500,000 in that same period,  $135,000 of which was a loan the candidate himself has pledged.
Bustos also has about $2.3 million cash on hand which includes funds that have rolled over from the last three election cycles she's participated in.
Both campaigns seem pleased and are putting their own positive spin on the totals.
Kleine says he believes people have pledged their financial support to him because they believe he is the "best candidate" to represent Northwest Illinois.
A Bustos spokeswoman says Bustos' support is because voters don't want another "rubber stamp for Paul Ryan."
Republican challengers to Kleine, John Schuh Jr. and Craig Cameron had no FEC financial reports available nor did conservative write-in candidate Bill Fallwell.