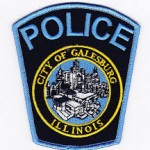 Galesburg Police have confirmed that one individual died this morning as a result of being struck by a BNSF freight train moving through town.The injured man was taken to a local hospital where he died as a result of his injuries.
The name of the deceased is being withheld at this time until his family is notified.
Several intersections were blocked from about 11 a.m. to 12:30 p.m. today while emergency personnel responded.
Personnel responded to the 800 block of Peck Street.