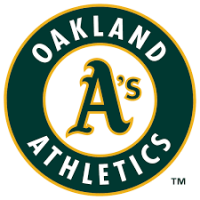 After years of working in the lower leagues, Zack Ricketts a former Silver Streak and Prairie Fire alumni, recently got a job in the major leagues.
He didn't make it as a player, but as the Assistant Head Groundskeeper with the Oakland A's baseball organization.
Ricketts spent time before working for the A's spring training facility in Arizona, and with the Beloit Snappers minor league team before that.
He tells WGIL that because the A's share a stadium with the city's NFL team – the Raiders – there is work to be done during the offseason,
"Really football's probably a little easier because you're not dealing with all the dirt, all the edges and the home plate and the mound, you're just dealing with one surface," Ricketts says. "The only thing that gets tougher is toward the end of the year, the middle of the field gets pretty beat up so you're going to have to re-sod a large area."
Ricketts still has work to do in Arizona, but will be back in Oakland getting the grounds ready for next season later this year.