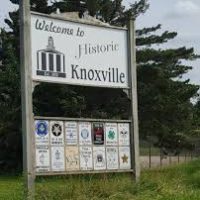 It was a quick meeting last (Monday) night, but it was one that covered a wide range of discussion topics for the Knoxville City Council. 
Under old business, the council discussed updates on residential property at 2-07 E. North Street which is currently being cleared for demolition. 
Two more residential properties on East Main Street were discussed as well, with the council tabling the discussion for future meetings – hoping to rid themselves of dilapidated properties. 
The city will be closing on the property north of Pioneer Plaza tomorrow (Wednesday) finalizing the purchase for $35,000. 
A request for a larger half-pipe at James Knox Park was brought to the council – and Alderman Toby Myers was in full support.
"Any money we can spend on the park in my opinion is money well spent," Myers says. "That park is full."
A survey on sidewalks will be taking place on October 17th from 4:30 to 6:30pm at Hurd-Hendricks Funeral Home in Knoxville.
The goal, according to Mayor Dennis Maurer, is to make Knoxville a much more "walkable" community.
The council supported more and improved sidewalks around town but when the suggestion of sidewalks extending out to Love's Truck Stop and McDonald's, the council seemed split on the idea.
The next regular council meeting for the City of Knoxville is scheduled for October 16th at 7:00pm.