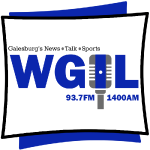 A Galesburg native was enjoying the Route 91 Harvest Music Festival Sunday night when he suddenly found himself in the middle of what turned out to be the worst mass shooting in American history.Max Moore, who now resides in Austin, Texas was about 100 yards from the festival's Main Stage where country star Jason Aldean was playing.
He and his friends heard what he thought initially were fireworks.
When he realized they were in fact gun shots he describes getting on the ground to keep himself safe.
"…for probably about a solid 15 seconds of it and then everybody kind got up and tried to get away and you'd hear it again and it was like that for probably about ten minutes," Moore says.
Eventually they were able to get out the back end of the venue and were shuttled to a casino basement.
"And we were actually toting a guy who had a gunshot wound in his lower back through this underground tunnel and were finally able to get him to a medic," Moore says.
Moore was under that casino for about 30 minutes before he and his friends were able to move to their hotel.