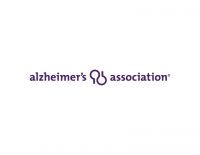 Amidst the fundraisers and farmers markets going on this weekend, the Walk to End Alzheimer's is happening Saturday morning in Galesburg. 
According to the Alzheimer's Association it is estimated that 5-point-5-million American's are effected by the brain degenerative disease that is currently the sixth leading cause of death in the nation.
Darrel Carlson, the Manager of Education for the Illinois chapter of the Alzheimer's Association, tells WGIL that the Walk to End Alzheimer's brings together all sorts of people effected by the disease, "Even people who have the disease who want to walk can… just to be able to see that you're not alone – these are the people in my community… they understand… they're going through this too."
Registration starts at 8 AM with the opening ceremony starting at 9 – with the walk stepping off at 9-30 from Lake Storey.
Your weekend could also include a car show – if you feel like making the drive – or even playing some trivia to help raise funds for local social services agency.
The Center for Youth and Family Solutions is holding a Trivia Night fundraiser in Monmouth Friday Night.
Trivia kicks off at 6:30 PM at the Monmouth VFW, and cost is $100 per team of no more than ten participants with Krispy Kreme doughnuts for sale, a cash bar, raffle items and cash prize for the winning teams.
On Saturday the village of Qquawka is holding their 23rd Annual Car Show. Registration runs from 9 AM until noon with awards being handed out at 3 PM.
Entry fee is $12, or – if two cans of food are donated – $10. The first fifty participants will receive a dash plaque and goodie bag.