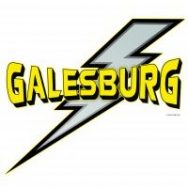 Galesburg homecoming is this weekend, in a time of year always much anticipated for high school students.
The theme for the festivities this time around in Caribbean Getaway.
Classes are letting out early from a day of classes in which students are asked to wear their Silver Streak spirit wear.
Student Council Advisor Tami Qualls says that classes are letting out one hour early to leave time for the homecoming pep assembly, "We have that right on Vandyke Field where there will be class competitions, tug of war, you have a teacher's skit, you have student skits, the gadets perform, the cheerleaders perform, you introduce all your sports people. It'll be – really – lots of fun."
Then when school is out downtown Galesburg is the site for the Homecoming Parade.
The band, gadets, cheerleaders, class floats and more will be seen at the parade.
The football team will be taking on conference rival United Township this evening.
It will all culminate in the student dance on Saturday night but today is stock full of things going on.