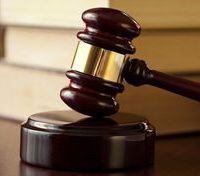 Circuit Judge David L. Vancil Jr. has been re-elected to another term as Chief Judge of the Ninth Judicial Circuit which includes Knox County.
This will be Vancil's second term as the person who oversees day to day operations in the courts of the six counties that make up the 9th circuit.
Judge Vancil has served in three counties in public roles, including tenures as an Assistant State's Attorney in both Knox, and Warren counties.
He's a graduate of Southern High School in Stronghurst, received a bachelor's from Illinois State University and attended law school at Southern Illinois University.
When he was elected Chief Judge in 2015 he replaced James B. Stewart who retired that year.
He was elected by his fellow judge in the 9th circuit this week to a two-year term.
Vancil was also recently appointed to serve on the Illinois Judicial College Committee on Circuit Clerk Education.