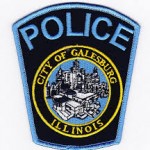 Galesburg Police Chief David Christensen says that he isn't necessarily opposed to officers wearing body cameras but the cost for Galesburg may be an issue.
To purchase the body cameras he says would be relatively inexpensive.
However, the cost of maintaining and storing data would run in the ballpark of $100,000 a year and an additional staff member would likely have to be hired.
He says from what he hears and reads, images captured on police body cameras are often "inconclusive at best".
Police encounters often happen quickly, in low light, in close quarters and Christensen says and it's difficult to get good images of those types of situations.
"The good news is we track real closely complaints against the police and the good news or all of you to know is we just don't get very many," Christensen says.
Also they're working on implementing online reporting for instances like a bike getting stolen, where a resident needs to report something to police but don't necessarily need to speak to an officer.
Christensen this would save him from having to send an officer for such instances.