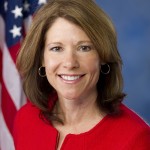 Congresswoman Cheri Bustos says Republican lawmakers need to stop trying to "repeal and replace" the Affordable Care Act, and instead try to fix what everyone agrees is wrong with it.Bustos tells WGIL the "Graham-Cassidy" bill which recently has been said to be losing support in Congress, is in no way a problem-solver, which is what Republicans need to figure out.
"They're not committing the kind of time that we should be committing to fixing what we have already," Bustos says. "We need to look at the cost of prescription drugs. We need to lost at the cost of co-pays and premiums and deductibles that are way too high right now and if we just focus on those two things that would go a long way to fix what we have on the books right now and not harm people in a way that is just unconscionable."
Bustos claims as many as 60-thousand jobs would be lost in Illinois, to say nothing of the tens of thousands who could lose their health insurance under "Graham-Cassidy." Other reports suggest most states would lose some amount of funding under the measure.