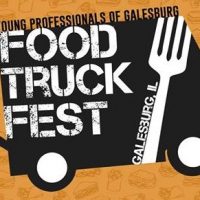 A fundraiser coming up Saturday night will benefit the Knox County Democratic Central Committee and the Democratic Women of Knox County.
The event will kick off at 6 and run until 10 P-M at Harley's Pub on Grand Avenue in Galesburg and feature a cash bar, 50-50 raffle and the cost is $10.
Knox County Chair and Democrat Pam Davidson told WGIL that the money raised will go to educating citizens during the election cycle.
Also going on this weekend is the Food Truck and Art Fest Saturday from 11 A-M to 7 P-M, that'll be located across the street from the Carriage House and Orpheum Theatre. 
Also on Saturday, the Abingdon Kiwanis Club is having a Taco night at the Abingdon American Legion from 4:30 to 7 P-M.
Your weekend could also  include some grilled Chicken from Costa.
If you're looking to get some delicious food during your weekend then check out the 60th Annual Costa Chicken Dinner on Sunday.
The event will run from 11 A-M until 6 P-M for lunch and dinner both.
In addition there will be cash raffles with tickets going for a dollar.
Kicking off your weekend Friday is the Pack the Track walk at the football stadium following the Galesburg vs. Moline Football game.