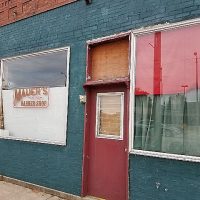 A former business in downtown Knoxville will get a makeover thanks to a local businessman and some city money.
The Knoxville City Council has okayed giving $23,000 in Tax Increment Financing District money to Pete Alfano so that he can renovate a business he's purchased.
"He purchased Terry Mauer's old barber shop, and would like to renovate the front of it, and the interior," says Dennis Maurer, acting mayor. "He'd like some TIF money to do it. The Planning Commission…approved the recommendation."
Exterior work on the property may not begin until the Spring.
"Basically, he's wanting to return the brick facade to its original appearance," says Maurer, "repair the windows, doors…and then maybe put a little awning up across the front of the building as well."
Alfano tells the council he has no firm plans for the structure yet, but one of the ideas being floated is an art gallery.