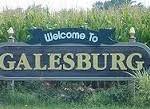 The City of Galesburg is encouraging residents to clean out their garages and attic spaces for Fall Clean-up days starting on Monday of next week. 
This will provide residents the opportunity to remove old appliances, furniture and more with no extra charges.
There are some restrictions however – including liquid paint, auto batteries, propane tanks, demo waste, concrete chunks, large auto parts and motor oil as well as electronics – which include computer equipment, televisions, FAX machines, DVD players, iPods and other portable electronics.
All large appliances should have their doors removed as a safety precautions.
Yard waste as well as larger, more cumbersome items like play sets, will need to be disassembled.
Specific clean up days will fall on normal trash collection days.