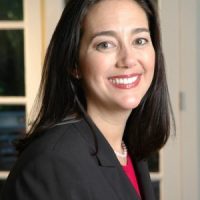 Acclaimed teacher and author, Erin Gruwell will be making a free presentation on Knox College's campus later in the month – one of multiple stops in Galesburg for the author. 
She'll be making remarks on educational equality and the value of diversity on September 28th at 7 P-M at Kresge Theater in the Ford Center for the Fine Arts. 
Joel Estes, the Educational Studies Chair for Knox College gave more details to WGIL on what the message will be in Gruwell's speech at Knox.
"Her second book is called teaching hope. That's really what her message is for all of us, that when we work with kids we're teaching hope," Estes says.
Gruwell founded the Freedom Writers Foundation and created a progressive teaching philosophy and curricula designed to help achieve acceptance and excellence in what is known as the Freedom Writers Methodology. 
In addition to the speech on the college campus, a free screening of the movie based on Gruwell and her work "Freedom Writers" will be shown at the Orpheum Theatre on September 20th at 6 P-M.