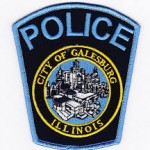 Several firearms, ammunition and a car were stolen from a Galesburg home sometime late Monday/early Tuesday.
The residence on Dietrich Avenue was broken into, police believe by the burglars gaining entry through the garage.
Almost $5,000 worth of property was taken not including a 2007 Blue Pontiac Vibe that was parked in the garage.
Five firearms were taken including two semi-automatic weapons, a pair of shotguns, a rifle and a bag of ammunition.
In total an estimated $4,200 in guns and ammunition were taken.
The homeowner told police that the burglary must have taken place sometime between 6 p.m. Monday to 5:20 a.m. Tuesday.
However, a neighbor told officers he saw suspicious activity including the garage door open and lights on in the house around 11:45 p.m.
Galesburg detectives are now investigating.
Anyone with information is asked to contact Galesburg Police.