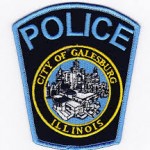 Police say that several items were taken in a burglary at the Galesburg American Legion Post 285 Hall Sunday.
Items including lawncare equipment, alcohol and a safe containing the building's deeds were taken from the property at 571 E. North St.
205 Post Commander Tim Roll says no cash is kept inside the building.
A man with access to the building was returning tables to the Legion on Sunday afternoon when he noticed the building had been "ransacked".
He told officers he believed the burglars gained entry through a door that had plywood secured to the frame where glass had been broken. 
The plywood had been loosened and the interior door propped open.
The perpetrators left behind a can of beer that a Legion member on scene didn't believe to have come from the hall.
The can was collected as evidence and would be checked for fingerprints.
No arrests have been made at this time and an investigation is ongoing.