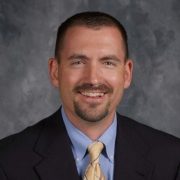 Yesterday the Illinois Senate passed SB1947 – considered to be the compromise between General Assembly Democrats and Republicans – which funds an Evidence Based Model.
Even before its passing there were mixed reactions from Superintendents who seem happy to have an evidence based funding model on the books, but showed concerns with some of the programs introduced in the bill.
Knoxville Superintendent Steve Wilder says that he is pleased that the bill was passed, saying it was as good of a compromise as they were going to get.
"I still have pretty significant concerns about the voucher program, the scholarship program and how that's going to impact public schools," Wilder says. "Not only today but in the future but all in all the evidence based model was a big part of that bill so it's one step closer to being put into place."
The Senate passed the new funding formula 38-13 with Senators Chuck Weaver and Jill Tracy casting yes votes.
The governor has indicated he will sign the bill into law.