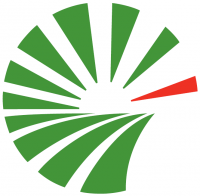 Drones haven proven to be incredibly useful for several organizations and industries: from law enforcement and military use, to landscaping, agriculture, and advertising. 
Drones are also popular tools being developed for even package and pizza delivery. 
Ameren Illinois see drones as useful tools for saving time and maintaining safety for employees. 
Ameren currently has 35 licensed drone pilots working out of their over 40 operating centers. 
Riley Adams, Electric Initiative Manager for Ameren, tells WGIL employees can detect problems quicker and more efficiently.
"One of the other uses we've seen for drones is identifying things that could cause an outage," Adams says. "A lot of our poles have porcelain layers on them,  could be a porcelain cutout that serves the fuse for your house. When employees are climbing poles, those can crack at times and cause an outage also. It's not exactly safe for employees but now we can use that drone to go up and expect," Adams.
Adams says that drones will automatically adjust to shifts in the wind – so piloting them can be easy, but it's a matter of hand-eye coordination and knowing what to look for. 
Galesburg currently has one drone in use. 
It is Ameren's goal to have at least two drones in each operating center. 
Adams says that eventually, as more technology is developed – Ameren plans to take advantage of infrared cameras for detecting hot spots and natural gas leaks.