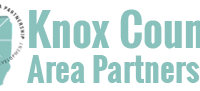 Ken Springer says the Knox County Area Partnership for Economic Development may have found a solution to what's called the "Knox County brain drain."
The CEO Initiative that originated in Effingham, Illinois will teach juniors and seniors in high school how to create their own entrepreneurial opportunities.
Students will meet off-campus where they'll go to area businesses learning what it means to be a "business professional" from business people themselves.
They will launch their own for-profit business by the end of the semester.
Springer says the partnership sees this as a "long-term economic development play."
"In the communities that have launched CEO, what they find is that the students who go through the program come out of that program at a level that is very, very high in terms of employability and professionalism and the students that go through CEO tend to stay in the community where they attended CEO," Springers says.
Springer says that the program needs broad participation from area businesses in order to be successful.
Next Thursday Aug. 31 there will be an informational meeting for businesses interested in participating at 156 East in Downtown Galesburg.