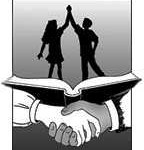 District 205 went on a "soft lockdown" for about 10 minutes this afternoon at the request of Galesburg Police.
That's according to Galesburg Superintendent John Asplund.
The district was asked by police to initiate the lockdown for something "unrelated to school" but wanted to avoid students walking home near a potentially unsafe situation.
Asplund was told by Galesburg Police that U.S. Marshals were at a house within a couple blocks of Churchill on Maple Avenue.
The schools chief said that he was happy with the way staff responded to the situation although he said in the future he'd like to figure out how to communicate with people calling all at once to get information.
"It went really well. All the things we've got in place to get lock down done were done immediately so we feel very good about that," Asplund says.
Galesburg schools were slated for early dismissal today but were held until police gave them the all clear.