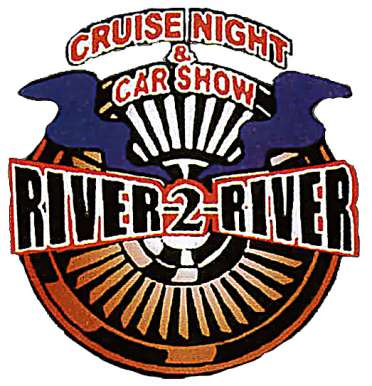 The 13th annual River to River Car Cruise returns to downtown Galesburg tonight. 
Classic, vintage, antique, and muscle cars will line the streets of downtown starting at 1:00pm this afternoon – and will run until 10:00pm. To participate in the cruise downtown, registration is free – and the first 200 participants can donate five dollars to receive a gift bag, and door prize for getting involved.
Organizers Kenton and Pam Bowles tells WGIL Galesburg typically sees a real population increase for the event.  "We had about 1,500 automobiles, trucks, motorcycles, and about 15,000 people on the streets of Galesburg" Pam Bowles said. "And people do come back.  We've had many of ladies say how much they like our shops, and a lot of the men say what a nice town this is..and they make regular trips here.
Food vendors like Bev & Jr's, Somkin' Willies, Big Catz BBQ, and the Knox County Triad will be serving in the grass area where the O.T. Johnson building once stood. Presentations by RJ Race cars, Quater Max, pin-striping, and Quinn's Stained Glass will be present as well.
Attendees can buy t-shirts, enter the 50/50 drawing, and there's around 20 different categories of prizes that participants can win. Pam and Kenton Bowles, who have been organizing the event for the last seven years, say that car enthusiasts from all over the Midwest and from across the nation attend the annual event.
Galesburg's Evening News on WGIL will broadcast live from the River 2 River Car Cruise tonight from 5-6pm.