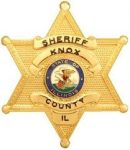 Last night the Knox County Finance Committee approved the purchase of several new vehicles for the Sheriff's Office, and the Mary Davis Home.
Board member Jared Hawkinson asked the committee to consider the purchase of two new 2018 Ford Taurus Police Interceptor squad cars for the Sheriff's Office at a total coast of $54,249 from Yemm Ford.
Sheriff David Clague wanted to use the impound fee fund to pay for the purchase of the two patrol cars which the board approved.
Additionally Hawkinson asked the board to approve the purchase of two 2016 Chevy Impalas for $43,980 from Yemm Chevrolet with funds coming from the Public Safety Funds.
Sheriff Clague also asked the committee to replace his 2010 patrol car with a 2016 model – citing transmission and brake issues that need resolved.
The finance committee approved all purchases.