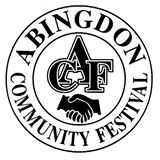 The Abingdon Community Festival has been going on so long many attendees this year may not even remember the first one.
It's the 64th year for the fest that one time was held on Main Street in Abingdon before the fair board moved it on over to its current home.
The Festival will kick off next week on Thursday and run through Sunday.
The Abingdon Community Festival is also a community festival in the truest sense in that they are totally self funded through the generosity of community members.
Angie Wherley has been Board Secretary for over a decade and her grandpa and dad both served as board president.
Some outside of Abingdon might be shocked to find out how much can be raised off the baked goods auction.
"We have raised close to over $15,000 just in about 100 entries. Sometimes it's a little less but $10,000-$15,000
I'd say is what we raise and it helps fund the fair and give it to our community," Wherley says.
Noon Saturday will be the John R. Thurman Memorial Pee-Wee Livestock Show for the junior farmers.
The carnival will run from Thursday to Sunday and arm band nights will be Thursday and Sunday.
Find out more by going to the "Community Events" section of WGIL.com.