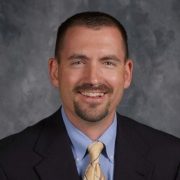 While classes started Tuesday for man area school districts, Knoxville's started Wednesday with kids showing up to the various facilities in town.
Superintendent Steve Wilder told WGIL that the year began Monday for teachers with a district institute where they had a inspirational guest speaker who gave an speech on leadership, and on Tuesday teachers were in their own buildings for building institutes.
Something new this year: all the facilities in Knoxville have working air conditioning, which as something Wilder was particularly excited about.
He said that with the installation of the new H-VAC system at Mable Woolsey, this will be the first year in the history of the Knoxville that all the schools had working climate control.
He said that with the typically hotter days at the beginning of the school year, this will improve the learning environment for students.
Wilder also said that the district is not starting any new programs this year, but a few initiatives are changing this year such as the laptop lease which gives students a laptop to aid with learning.
He says that this year the lease ends so the district decided that incoming freshmen will get Chromebooks to take use instead. With all the free Google resources available, he said Chromebooks are probably the direction the district will go.
Wilder  voiced his excitement for Friday night football coming up soon.
Knoxville will have their annual scrimmage Friday night at the sports complex where all of the fall teams will be introduced.