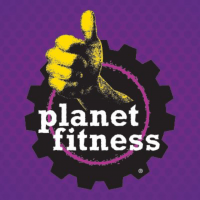 Planet Fitness is coming to this planet or more exactly, to Galesburg.
Company spokeswoman Becky Zirlen says they plan to open up by the end of 2017 at 2353 National Blvd. the building that housed a Staples until July.
Memberships will be for sale beginning in the fall of 2017.
Galesburg already has several 24 hours gyms including two YMCA's, Maximum Performance and Anytime Fitness but Planet Fitness is a chain that has over 1,400 locations nationwide and growing.
Planet Fitness is the largest growing gym chain in the country, with its stock hitting an all-time high last Thursday.
They've grown to have 10 million members with CEO Chris Rondeau telling CNBC's Jim Cramer that the rapid expansion is due to the company being a "marketing machine."
They call themselves the home of "The Judgement Free Zone" an indication of their goal of catering to beginners and casual gym users.
Zirlen says that Planet Fitness is expecting to hire 20 employees.