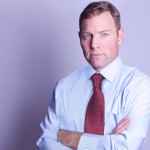 John Curtis, a teacher, farmer and small business owner from Macomb is throwing his hat in the ring for another shot to represent part of Knox County in Springfield.
He's announced another run for the 93rd District State Representative seat.
Curtis, last time was in the first race of his political career and says he was a "babe in the woods."
But he learned about how the process works, how to manage a team and believes that puts him in a strong position to make another run at GOP Rep. Norine Hammond.
He says that not only was it his idea to run for the office, but that the state Democratic party did not support his last race.
He adds that his opponent Hammond received nearly $500,000 from the state Republican party.
With Hammond far outspending him last time, he says the fact that he got 45 percent of the vote anyway proves that a good ground game can work.
Curtis says that government is supposed to be a tool that people used to solve their problems.
"In Illinois we have a government that's creating more problems that it's solving," Curtis. "You know, I'm not particularly ideological but we just need some problem solvers to come in and make some real change in Springfield. We need it to be bi-partisan, we need new ideas and we need new faces."
Knox County will likely be crucial for Curtis if he hopes to win a seat in Springfield as it was the only county where he beat Hammond in 2016 and did so by about 1,200 votes.