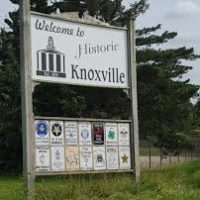 The Knoxville City Council approved a pair of funding requests at last night's first of their August meetings. 
Dawn Hutchison presented to the board a series of news regarding the Knox County Scenic Drive – starting with the fact the number of vendors doubled last year. 
She also discussed some changes that were going on with the scarecrow festival that the city put on the first weekend of the scenic drive.
"The second weekend we're going to add a pumpkin carving contest, but the carving has to be done at home or they can paint them and the voting will be done on that," Hutchison says.
Hutchison requested 15-hundred dollars for decorations and various other expenses, to which the council approved.
Aldermen also approved the appropriations request for the Knoxville library to the tune of $10,000.