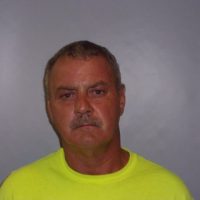 A Burlington, Iowa man is facing charges in three local counties following investigations related to area home invasions.
The Warren County Sheriffs Department says 55-year-old Brian Tully faces home invasion charges for allegedly breaking into two homes July 23rd — one on the east side of Warren County, one on the west side.
But as their investigation went on, sheriffs department officials say it was determined that Tully was involved in other burglaries in Warren and Henderson Counties, and they believe he's suspected in a home invasion in Mercer County as well that was reported in May affecting a former County Board member.
Tully is jailed in Warren County on the local charges, and on an Iowa Department of Corrections arrest warrant. Further charges from Henderson and Mercer Counties are pending.