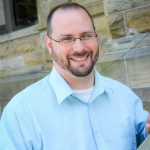 The Galesburg Police Pension Board is going forward with a recommendation from City Treasurer Elisha French to start the search for an outside accountant for the fund's local bank account — responsible for payroll and receiving funds.
French tells WGIL the move is prudent since he is still working toward getting a referendum on the ballot to do away with his office, "Because of how that referendum would work. Basically, once the position is eliminated it would then fall on whoever the finance director is. They would need to fill in on that role and it would become managed by the administration. So my recommendation was to kind of preserve what I knew to be the preference to maintain independence from the city to the administration."
French says the Police Pension Board uses an outside contractor to oversee another fund currently, and has used an independent accountant for the local account in the past.
The outside accountant would primarily monitor an account with Galesburg's F and M Bank, not a separate account with U.S. Bank which already has an overseer.
French also recommended — and the board approved — authorizing other individuals including city finance director Gloria Osborn to make wire transfers from the fund's accounts.
French says he'll soon have a similar discussion with the city's Fire Pension Board.