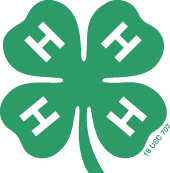 Robo-Storm, the Knox County 4-H robotics team, competed recently at a competition in West Virginia. The team consists of students between the 4th and 8th grades started up in 2011 and competes in regional competitions in Peoria and even won awards at the state level before being invited to a national competition in West Virginia. Robo-Storm team coach Kendra Betz tells WGIL that Q-bert, the team's robot, was made out of a material that some might be surprised by.
"Well this is a robot," explains Betz, "that is made out of Legos. This is a kit that Lego puts out called an EV3 kit. These kids can create this robot, put wheels on it, and so forth. They program it to run autonomously to perform missions on a themed table that we get new every year."
She says that the robots have to be designed to complete certain tasks and the kids are responsible for the design and have to strategize how to complete the tasks to win the competitions. Betz says that the program teaches kids not only engineering skills, but how to teach kids how to work in a team.