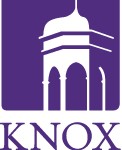 Knox College had another landmark year for fundraising.
Donors gave $14.9 million in the fiscal year that ran from July 2016 to June 2017.
The college is saying that in total 7,622 alumni, parents, and friends contributed to help them reach the near $15 million total.
President Theresa Amott says she continues to inspired by the Knox community's dedication.
She says, "Growth in the Knox Fund is especially important as it helps the College support bright, promising students with financial need."
The Knox Fund also aids in faculty research and experiential learning for students.
Some building improvements should be at least partially covered by these funds.
$2.5 million will go towards upgrades to the 2nd floor of George Davis Hall, the Whitcomb Art Center and the first phase of overhauling the Umbeck Science and Mathematics Center.