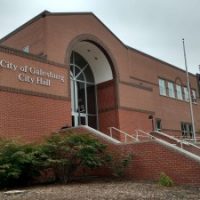 The LLC that owns Seminary Street Pub agreed to relinquish their liquor license beginning in August for a period of six months.
That was the agreement reached between owners of Seminary & Cherry and the Galesburg Liquor Commission stemming from four minors being found in the bar.
However, co-owner Shirley Chu says she will lease the building to her sister beginning in September and business will continue.
Galesburg police discovered four underage individuals in Seminary Street Pub on May 21, 2017.
A hearing was held yesterday afternoon at City Hall which simply consisted of Liquor Commissioner John Pritchard and representative of Seminary and Cherry Holding Shirley Chu signing the agreement.
The agreement lays out that they must relinquish their license on or before July 31 and may not apply for another one for six months.
City Attorney Brad Nolden explains that while Seminary and Cherry can't be issued a license for 6 months, the building itself only has a month period in which alcohol sales are prohibited.
Cherry and Seminary also own the parcels where Masa Sushi and Hibachi is located as well as what was Olive's Martini Bar.