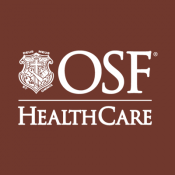 Concern over heat illness is a big concern as heat warnings cover much of the area.
With an excessive heat warning is in effect until 8 p.m. Saturday, keeping yourself hydrated, and cooled off is important to keeping yourself healthy and alive.
Dr. Sergio Morales with OSF HealthCare tells WGIL that heat illnesses cover a whole spectrum of different symptoms some more severe than others.
"You have very kind of mild symptoms like fatigue and muscle cramping, kind of progressing to extreme fatigue and maybe even passing out which we call syncope to life threatening which would include heat stroke," Morales says.
Morales says water is best for re-hydrating yourself, but with excessive sweating he says electrolytes are needed too so drinking Gatorade or Pedialyte works as well.
He says the most at risk are the elderly who may not have air conditioning, or those who decide to do work outdoors during these excessive heat advisories.