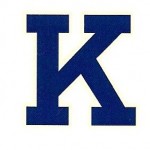 The Knoxville School District Board of Education met last night where they heard a presentation from Superintendent Steve Wilder regarding the tentative budget for the current fiscal year.
Wilder made the presentation where he outlined uncertainty regarding school funding for the next year with no formula currently enacted.
He says the budget he presented is based on SB-1, the evidence based funding model which passed the general assembly, but hasn't been sent to the Governor, who may make an amendatory veto.
"Out of the two I prefer SB1, I think that's better for schools. If he (Rauner) takes that part out everything is in place to be implemented right away. Under that plan we would see $172,000 additional dollars than we saw this year," Wilder says.
The board approved the tentative budget, which is running a deficit, but Wilder says work that bills from work that was completed in the last fiscal year hasn't been received yet.
Additionally board also went into a closed session regarding the contract extension for Wilder, who's currently contracted until the end of the 2017-18 school year, but no action was taken.