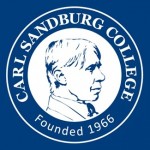 Last week Illinois Comptroller Susana Mendoza announced the first payment for Illinois college's and universities in seven months in the total of 700-million dollars.
327-million is going to the needs-based Monetary Award Program, or MAP grant, for 110-thousand students who were owed the money from the past school year.
Carl Sandburg Colege's Director of Financial Aid, Lisa Hanson, says the school received the authorization for the payment, but didn't know a time table for payment and the school has yet seen the funds, and that the state also budgeted money to the MAP grant for the 2017-18 school year.
Hanson said that the school is expecting MAP reimbursement of 60 and 700-thousand dollars for about 500 students who were awarded the needs based grant.
She said the state budget allocated money for to fund the MAP grant for the 2017-18 school year as well as the 2016-17 school year.
Hanson said that many students had to take out student loans to cover the costs for last year and it made it difficult to attend.
She also said that the state was putting a rush on the payment and that when Sandburg receives payment, they'll process refunds as soon as possible.