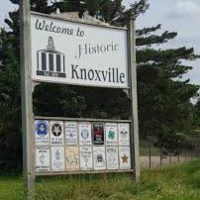 Two public meetings being held tonight open to the citizens of Knoxville, the Board of Education for District 202's regular July meeting, as well as the City Council.
The city council will consider action on the weight limit on Ann Street between highway 150 and Henderson Road, as well as on publishing public notices in the Galesburg Register-Mail or Knoxville Bulletin.
They'll also consider approval of request for $10,000 for the public library for their fiscal year 2017-18 budget, and decide on which internet service provider to go with at the Water Department.
The District 202 School Board will consider the approval of the tentative FY 2018 budget as well as consider the approval of a contract extension for superintendent Steve Wilder.
District 202's meeting starts at 6 P-M while the city council meets at 7.