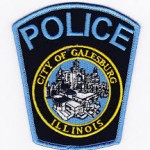 A Galesburg man faces misdemeanor drug charges after he initially had police called when gunshots were fired at his home.
Galesburg Police reports indicate officers were called to Turnberry Village apartments on Michigan Avenue near midnight Monday night.  22-year-old Shaquille Watson told investigators he was inside his apartment when he heard his door being forced open then saw two masked men enter with guns.
Shots were believed to be fired both inside and outside the apartment, but Watson fled to the Holiday Inn Express where 911 was called.
A mother and child also inside the apartment claimed they heard the assailants asking for money.
Police are still trying to find the alleged shooters, but Watson was arrested for possession of cannabis after the substance allegedly was found in the apartment.