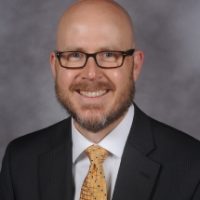 Getting direction for the District 205's Pre-K program, Bright Futures, was discussed at the Monday night meeting for the Board of Education.
Cindy Barshinger, an educator at Bright Futures, gave public comment where she presented the Bright Future's curriculum, and asked the board to consider hiring an administrator.
She said with the state's budget passed she was hoping to see more invested in the pre-school program, citing The Perry Preschool Study, a famous study done the effects of early childhood education on the future earnings among other things. She said at the meeting, "Everytime you invest a dollar in early childhood you should seven dollars back later in society and long term benefits."
Superintendent Dr. John Asplund asked the board for some direction on where to take the Pre-K program into the next year.
He said making sure the board was on the same page a month before school starts. Also getting the board's expectations were important before the grant that funds the program was re-opened.
Asplund said, "Going forward knowing that the grant that funds this program is going to be re-opened for next year… we have to reapply. It's a competitive grant now. The funding is only  'good' until June 30th. Then we may have the same thing.. maybe more, maybe less."
Replacing an administrator was a primary concern, as the previous one had resigned do to health issues in the previous year.
Dr. Asplund suggested posting a few open positions in hopes of bringing on two educators, part time administrator, and a full time parent-educator.